Your Construction Guide When Using SIPs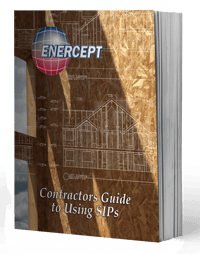 This construction guide consists of 12 chapters that will provide direction in the installation of your Enercept panel project.
Please thoroughly read and become familiar with this guide before beginning . The energy efficiency, strength and construction techniques of this building system are a result of extensive engineering, design testing and experience. These qualities can only be assured by adherence to the procedures set forth in this guide.
General Construction Procedures
Foundation Panels
Floor Panels
Basement Panels
Wall Panels
Beam/Center Wall
Gable Walls
Structural Roof
Dormer Roof
Single & Double sided Roof
Electrical
Seam Tape and Vapor Barrier